Ok! Finally finished the summer songs mix. 33 excellent songs for you to download about summer or in the spirit of summer. The order of the tracks is only tentative - it finally drove me so batty I decided I had to leave it as is. Many of you probably won't download the whole mix, but if you do please feel free to shuffle the songs even before you listen.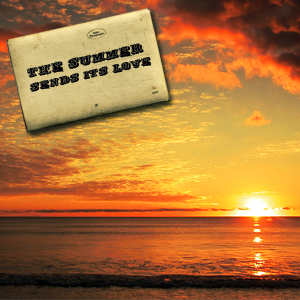 (
tracklist with individual song links
Collapse
)
Thanks to my awesome
flist
for all the help!
I was browsing through iTunes, when on the Phantom Planet Celeb Playlist I found this:
"I got started on this iTunes Playlist trying to make 'The Perfect Mix Tape.' I hope the idea of the mix tape isn't lost on the next generation of music listeners -- how about 'Mix Flash Memory Card?' When I was younger a good mix symbolized much more than just a bunch of songs put together. Giving someone a mix tape was giving him or her an insight into who you were as a person. It was also a way to gauge the degree of compatibility between two people. The mix tape existed when and where words and physical action could not."
I know I'm super-kooky trying to make illegal music sharing sound profound, but Alexander from Phantom Planet has it right. And these are our new mix tapes. I'm not just sharing these songs with you because I want to make fans of you, but to see how you'll react to certain songs, to share a tiny piece of myself, and see if we'll make a connection.
Ok, I'm officially a dork. Still ... enjoy!
IF YOU WOULD LIKE AN UPLOAD, PLEASE
COMMENT ON THIS POST
.