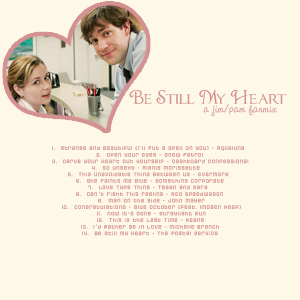 This fanmix is a
tiny
bit different in that it's a tad like a fic, filling in where the season finale left us hanging. The mix follows Jim and Pam's relationship up to that night my guess about next season: Pam doesn't accept Jim at first, but quickly realizes her mistake.
(
Collapse
)
Please,
please
comment if you download. Thank you!
IF YOU WOULD LIKE AN UPLOAD, PLEASE
COMMENT ON THIS POST
.